ODIN'S TALES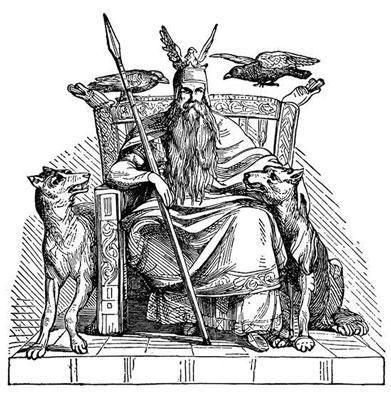 Odin's Klinge would like to increase the knowledge of our ancestors and their fantastic and exciting stories with the help of Odin's Tales.
Odin invites you back in time, for example to the Bronze Age burial mounds, the sun chariot, the rock carvings, the Viking conquest of York in 867 or the Vikings' many expeditions around the world. Or to Harald Bluetooth (the Harald who, according to tradition, Christianized the Danes), who had the Jelling stones built in honor of his parents, Gorm and Thyra.
He uses information material from relevant books, finds exciting stories on the internet and tells stories from the summer's many Viking markets.
He follows the findings of amateur archaeologists and ongoing excavations around the country, and he dives into materials and methods that were then used to make various products.
Last but not least, he will talk about the fantastic Nordic mythology with its gods and aces.
You can follow us on Facebook, where Odin will link to the various posts and hope you will like them.